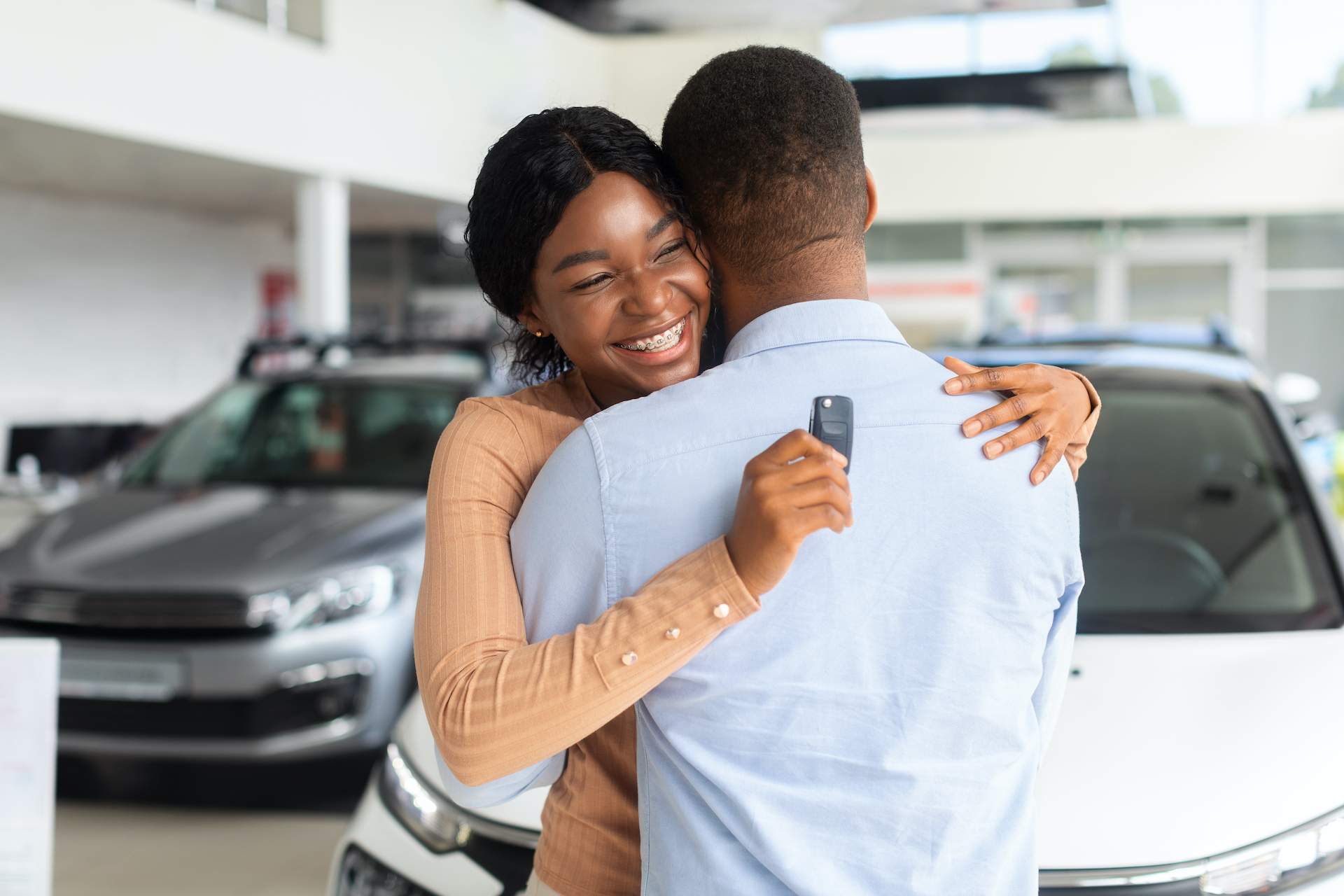 Navigating the Car Loan Process: A Step-by-Step Guide with Ready Loans 
Navigating through the car loan process can sometimes feel overwhelming, but with Ready Loans, Canada's trusted car loan provider, you're in good hands. This comprehensive guide is here to walk you through each step, ensuring a smooth, transparent, and efficient journey towards getting your new vehicle. Let's delve into how Ready Loans streamlines this process, making it accessible whether you're a newbie car buyer or a seasoned purchaser looking to upgrade.
Understanding Your Financial Health: The First Move
First things first: know where you stand financially. Scrutinize your regular income, recurring expenses, and be clear on your credit standing. This self-assessment phase is crucial, setting a realistic boundary for your upcoming expenditures on your new car. It's not just about being able to afford a vehicle; it's about managing the loan comfortably alongside your other commitments.
Exploring Your Options with Ready Loans
Now, armed with an understanding of your finances, it's time to dive into what Ready Loans offers. Our variety of car loan programs are crafted to suit diverse financial backgrounds and needs. These include specific plans for students, newcomers to Canada, or experienced buyers with a clear credit history. Each loan option comes with detailed terms, competitive interest rates, and a set of eligibility requirements, all designed with your financial wellbeing in mind.
Preparation Speeds Up Processes
One of the keys to a swift loan application process is having all your documents at the ready. Essential paperwork will include things like proof of income, valid identification, and current proof of residence. This preparation stage can significantly cut down on back-and-forth, speeding up your journey to loan approval.
Seamless Application, Tailored to Your Comfort
Ready Loans values your time and comfort, offering multiple avenues to submit your application. Choose between visiting a local branch, applying via our straightforward online platform, or getting personal guidance from our customer support team. Regardless of how you apply, every process is streamlined to be hassle-free and clear.
Transparency in Loan Approval and Terms
After your application, the focus shifts to us. Ready Loans assesses your submission against our criteria, and once everything checks out, you're granted approval. What follows is a transparent breakdown of your loan terms, including the specifics of interest rates and your repayment timeline. Everything is laid out clear and concise, keeping you informed and comfortable with the agreement.
Finding the Perfect Match: Your New Vehicle
Post-approval, the exciting part begins: selecting your new set of wheels. Ready Loans' system allows the flexibility of choosing from dealerships or private sellers, ensuring you're not limited in options. This stage is where your earlier financial assessment comes into play, helping you make a choice that suits both your lifestyle and your budget.
Finalizing Your Agreement: No Surprises Through the Car Loan Process
With the right car picked, it's down to the nitty-gritty of finalizing your loan agreement. Ready Loans stands by a policy of 'no surprises'. Every clause, every commitment is explicitly stated and explained. We encourage questions and deliberation – our loan specialists are at hand to clarify and guide.
The Culmination: Driving Home Your Car
The concluding step is perhaps the most satisfying: getting into your new car. After the agreement, Ready Loans handles the transaction details, directing the funds to the seller. And then, it's all about enjoying the drive in your chosen vehicle, backed by the confidence that you've secured a deal that respects your financial health.
Partnering with Ready Loans: Your Trust, Our Commitment for a Smooth Car Loan Process
Choosing Ready Loans is more than opting for a loan provider; it's placing trust in a partner committed to your financial comfort and autonomy. Our range of flexible loan options caters to various unique buyer needs, ensuring a customized approach for each client. So, if a hassle-free, clear, and supportive car loan journey is what you seek, Ready Loans is ready to guide you from start to finish.
So, if you're ready to take control of your financial future and need assistance with your financial goals, don't hesitate to call us today on 1 (888) 828-0778 or email us at contact@readyloans.ca. We're here to empower you with the tools and knowledge to make the best financial decisions for your unique situation.
For further information, you can also visit our website or click here.
FAQ
What do I need before applying for a car loan with Ready Loans?

Preparation is key. Ensure you have proof of income, valid identification, and proof of residence. These documents are crucial for a smooth application process.

Does Ready Loans restrict where I can purchase my vehicle?

No, Ready Loans gives you the freedom to choose your car from any seller, whether it's a dealership or private sale. We're about giving you flexibility and choice.

How quick is the loan approval process with Ready Loans?

We understand you're eager to proceed, so we make the approval process efficient. Typically, it takes a few days from application submission to decision