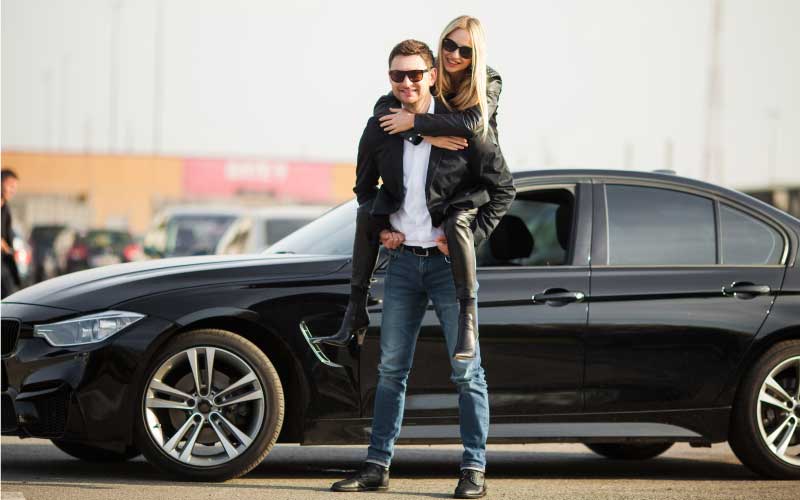 Can I apply for a car loan if I have bad credit?
Absolutely! We specialize in providing car loans to individuals with all types of credit histories, including those with bad credit. Our team will work with you to explore suitable financing options based on your unique circumstances.
What types of vehicles can I finance with ReadyLoans?
We offer financing options for a wide range of vehicles, including new and used cars, trucks, SUVs, and motorcycles. Whether you're looking for a fuel-efficient compact car or a spacious family vehicle, we can assist you in obtaining the loan you need.
How long does the loan approval process take?
Our goal is to review and process loan applications as quickly as possible. In many cases, we provide loan approvals within 24 to 48 hours. However, the timeframe may vary depending on factors such as application volume and document verification.
What documents do I need to provide for the loan application?
The specific documents required may vary based on your individual circumstances. However, common documents typically include proof of identification, income verification, bank statements, and vehicle details (if already selected). Our team will guide you through the document submission process.
Can I trade in my current vehicle as part of the financing process?
Yes, we can accommodate trade-ins as part of your financing arrangement. If you have a vehicle to trade, let us know during the application process, and we'll factor it into the loan terms.
Do you offer loan pre-approval?
Yes, we provide pre-approval options. Pre-approval helps you understand your borrowing capacity and facilitates smoother vehicle shopping. It strengthens your negotiating position when working with dealerships or private sellers.
Are there any fees or hidden costs associated with the loan?
At ReadyLoans, we believe in transparent lending. We will clearly outline any fees, interest rates, and repayment terms during the loan approval process. We aim to be upfront about all costs, ensuring you have a comprehensive understanding of the loan terms.
Can I make extra payments or pay off the loan early?
Absolutely! We encourage early loan repayment and allow you to make extra payments without any penalties. Paying off your loan early can help you save on interest charges and potentially improve your credit rating.
What interest rates can I expect for my car loan?
Interest rates can vary depending on factors such as your credit history, loan term, and the type of vehicle you are financing. Our team will work with you to secure competitive interest rates that align with your financial profile.
How do I contact ReadyLoans for further assistance or inquiries?
You can reach our customer support team by phone at [phone number] during business hours. Alternatively, you can submit your questions or inquiries through our online contact form on the website. We strive to provide prompt and helpful assistance to all our customers.