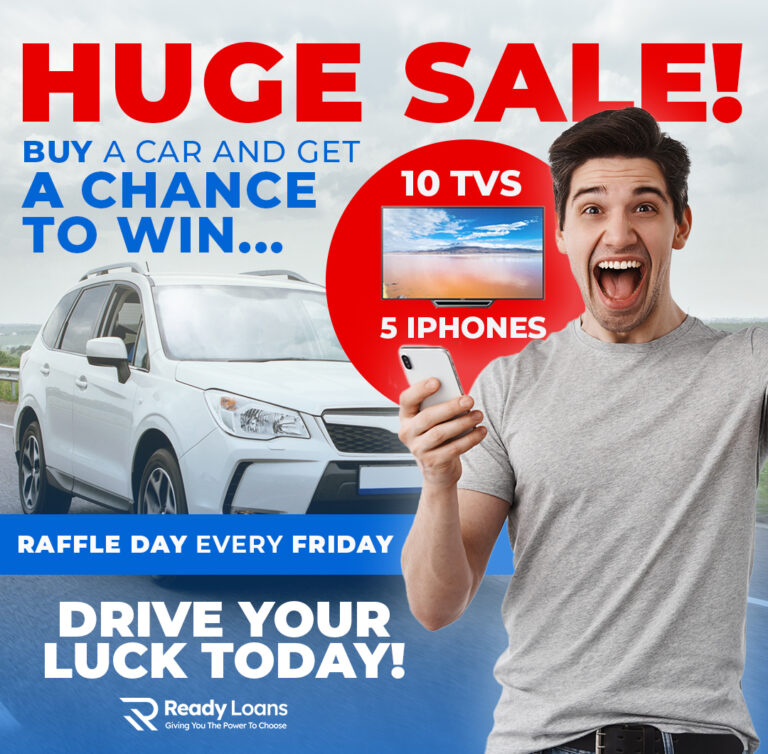 Win Big When You Hit the Road! 🚗🎁
Exciting news for all car buyers! Apply for a car loan with Ready Loans, and not only will you have a high chance of approval, but you'll also be entered into our weekly draw! Every Friday, we're giving away 10 TVs and 5 iPhones to lucky applicants who've purchased a car! 📺📱
Don't miss out on this fantastic opportunity to drive away with more than just a new set of wheels. Hurry and apply today for your chance to win big!
We understand that your time is precious, which is why we've made our application process as simple and straightforward as possible. You'll only need to answer a few questions – no lengthy forms or complicated jargon. Just provide some basic information, and you'll be well on your way to securing your car loan. It's that easy!
You're at the first step, and only two more steps remain to finish your application. It's really that straightforward!